A Trip to Chernobyl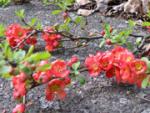 There's hardly a person in the whole Europe who is not familiar with the word Chernobyl. The 1986 nuclear reactor explosion in Ukraine had struck the whole world. But few people know how the tragedy affected hundred of thousands lives of Ukrainians and inhabitants of neighboring Byelorussia.
After the Chernobyl Nuclear Power Plant closure in 2000, it has become possible for many people to see the place of the world's biggest nuclear catastrophe. To date, not only the researchers studying the disaster consequences are allowed to the place but everyone interested in XX century history where Chernobyl, undoubtedly, is essential integral part.
The cognitive effect of such a trip can hardly be overestimated. That is why the number of foreign visitors wishing to familiarize with Sarcophagus, a concrete-steel shelter covering the remnants of the reactor №4 left after the explosion is increasing year after year. Trips to the disaster site include visits to the ghost-town Prypyat, abandoned by its over 47 thousand inhabitants the next day after the catastrophe, as well as meetings with the self-settlers, real survivors who refused to leave their homes and have been living in the so called exclusion zone till to date.
After people had abandoned the 'zone' a natural phenomenon can be observed here: a tremendously fast regeneration of biosphere in the contaminated area. To date, there are over 25 species of rare animals, as well as puzzling variety of flowers and other flora in the zone.
Trips to Chernobyl, located over 100 km from Kyiv, are organized for no longer than one day. Though the radiation in the Chernobyl power plant is considered safe, all visitors are provided with radiation protective equipment. The radiation level was found 'not exceeding normal' by experts of French company FRAMATOMЕ who examined the area in the framework of the international program for constructing a new shelter to cover the deteriorating Soviet-era sarcophagus.
Tourists can go on a helicopter trip to take a bird's view on the Chernobyl area, and then visit and stay overnight in one of the hotels in the town of Slavutich. This is a unique town built right after the explosion especially for the Chernobyl power plant staff.
One can also visit The Museum of Chernobyl in Kyiv (1, Khoryva St.). The exhibits on display are the Chernobyl disaster related chronicles, declassified documents, rare photos depicting the events and the consequences of one day in April that has become a sad page in Ukraine's history and the day to remember by the whole world.